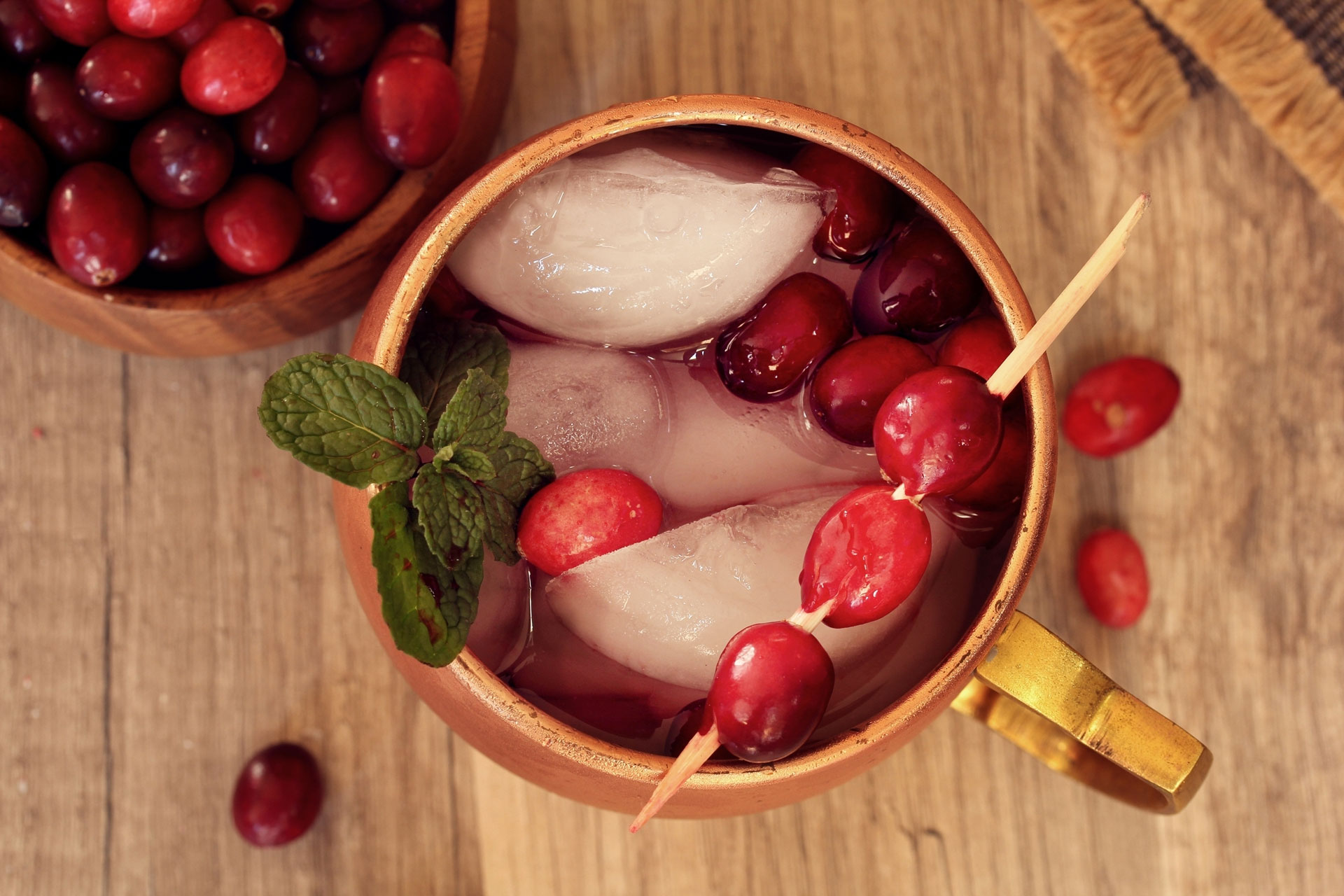 Photo Credit: Shutterstock.com
As the temperatures start to dip even more this winter and snow flurries around us, keeping toasty and finding fun ways to enjoy the indoors because even more necessary. Of course, one of our favorite ways to warm our bones is by sipping on creative cocktails gathered around the living room with friends. 
Photo credit Brendan Burke
Lady Macbeth's Secret Recipe
1.5 oz. Knappogue Castle Single Malt Irish Whiskey
3 oz. Apple Cider
.5 oz. Earl Grey Syrup
.5 oz. Lemon Juice
2 oz. Sparkling Wine
Glass: Snowman mug
Garnish: Lemon twist
Method: Fill mug with ingredients and top with hot water before adding in some sparkling wine to taste.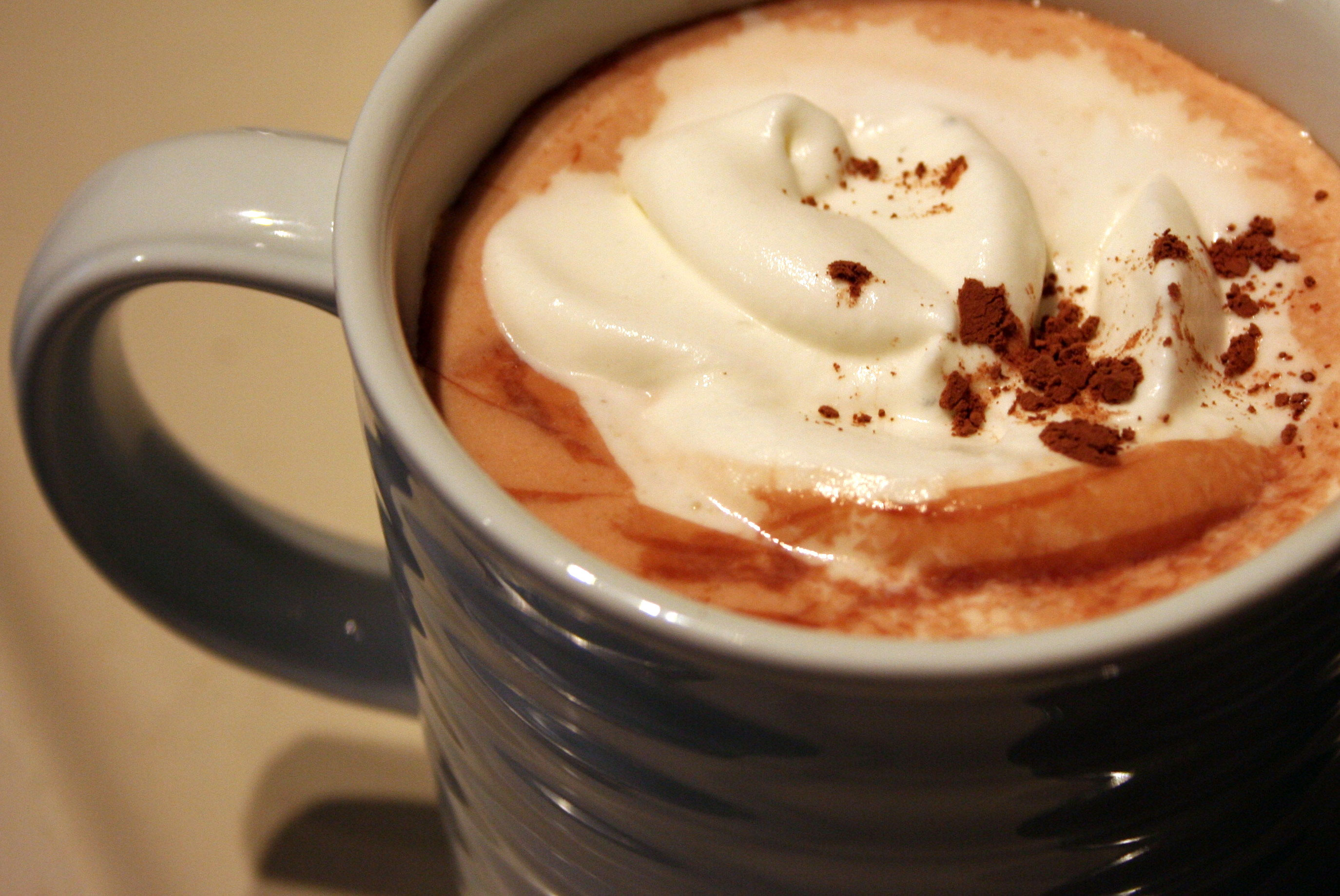 Photo Credit: Steven Depolo
Cognac Hot Cocoa
1.5 oz. Rémy Martin 1738 Accord Royal
6 ounces Hot Chocolate
3 drops Vanilla Extract
1 drop Hazelnut Extract
Glass: Holiday Mug
Garnish: Whipped cream, nutmeg and chocolate shavings
Method: Add Cognac, chocolate and vanilla. Stir. Top with whipped cream, nutmeg and chocolate shavings.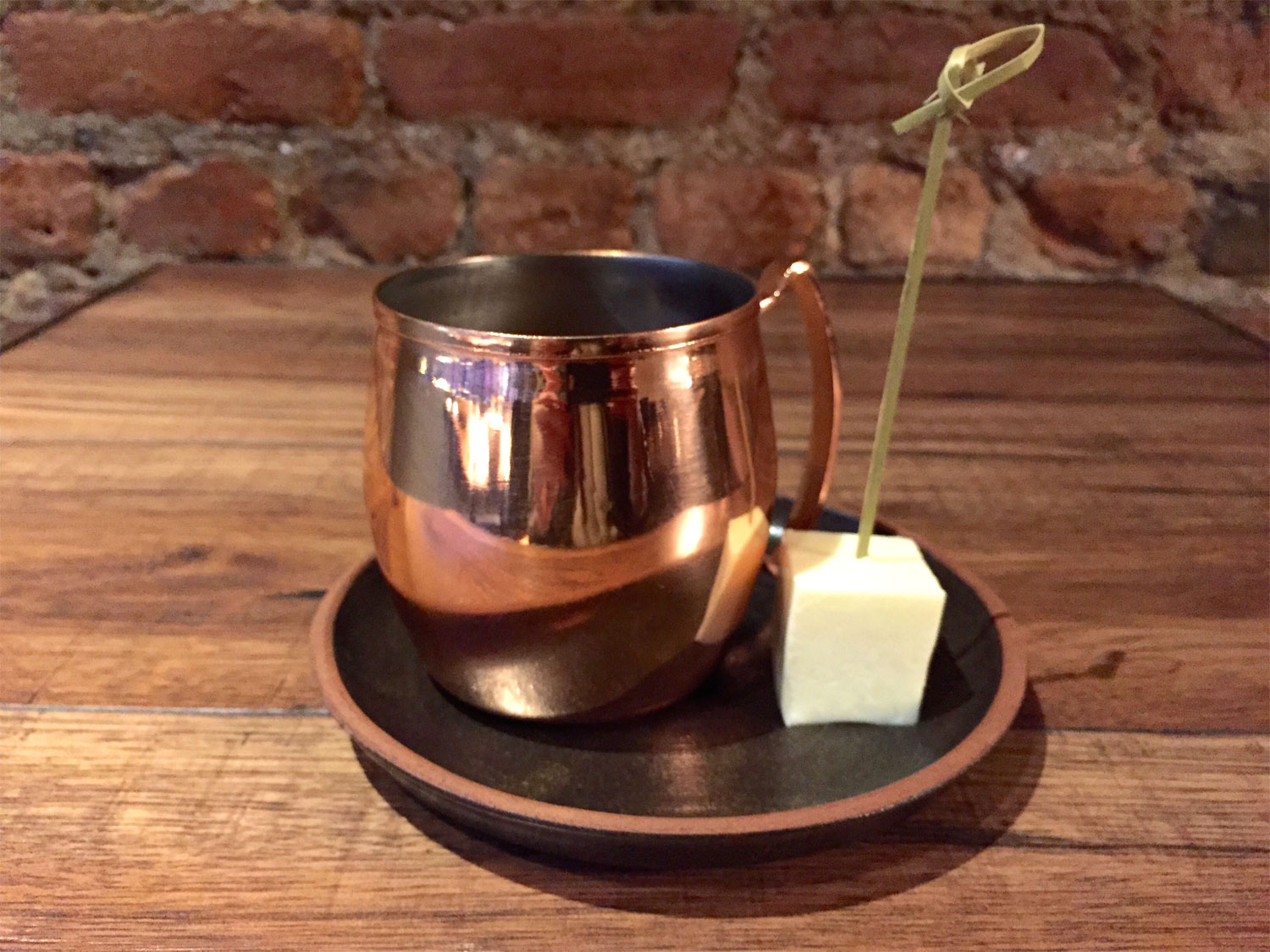 Photo Credit: Lion & Lamb
Honey Buttered Rum
1.5 oz. Aged Demerara Rum
.75 oz. Spiced Dark Honey Syrup
.5 oz. Lemon Juice
.25 oz. Rhum Damosieu 110
2 dash Bitter Truth Jerry Thomas Bitters
2 dash Angostura Bitters
Hot Water to Top
Glass:  Copper mug
Garnish: Butter cube
Method: Stir. Top with hot water.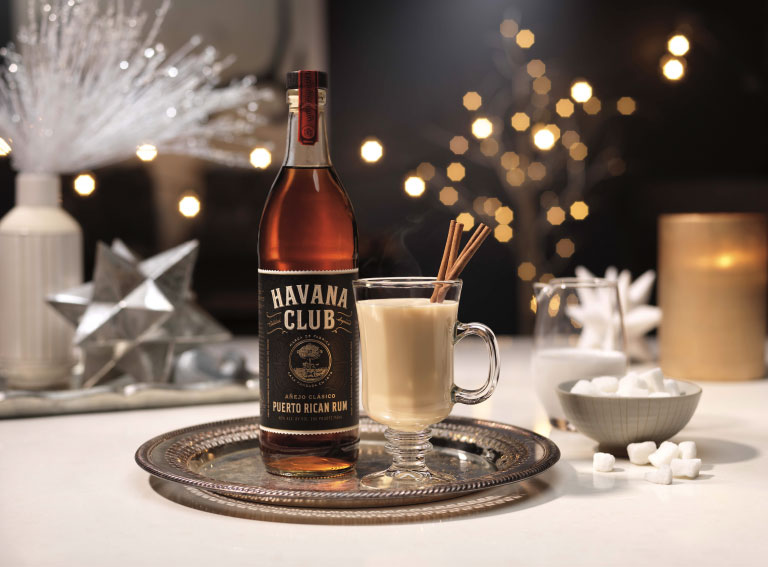 Photo Credit: Havana Club
The 8th Day
1 1/2 Parts Havana Club Añejo Clásico
3 Parts Chai Tea
1 3/4 Parts Coconut Milk
1 Part Simple Syrup Or 1 tbs White Sugar
Glass: Rocks Glass
Garnish: Grated Cinnamon or Toasted Coconut Shavings
Method: Hot Ingredients — Prepare Chai Tea. While the tea steeps, warm coconut milk over medium heat, do not boil. Combine ingredients in a high temperature resistant mixing glass, adding rum last and stir. Serve in an Irish Coffee Cup or preferred glass coffee cup, and garnish with a cinnamon stick. Cold Ingredients — Prepare Chai tea, removing tea bag after steeping, and allow to cool.  Combine ingredients in a cocktail shaker with crushed ice. Shake vigorously. Pour ingredients into an empty, chilled rocks glass. Garnish.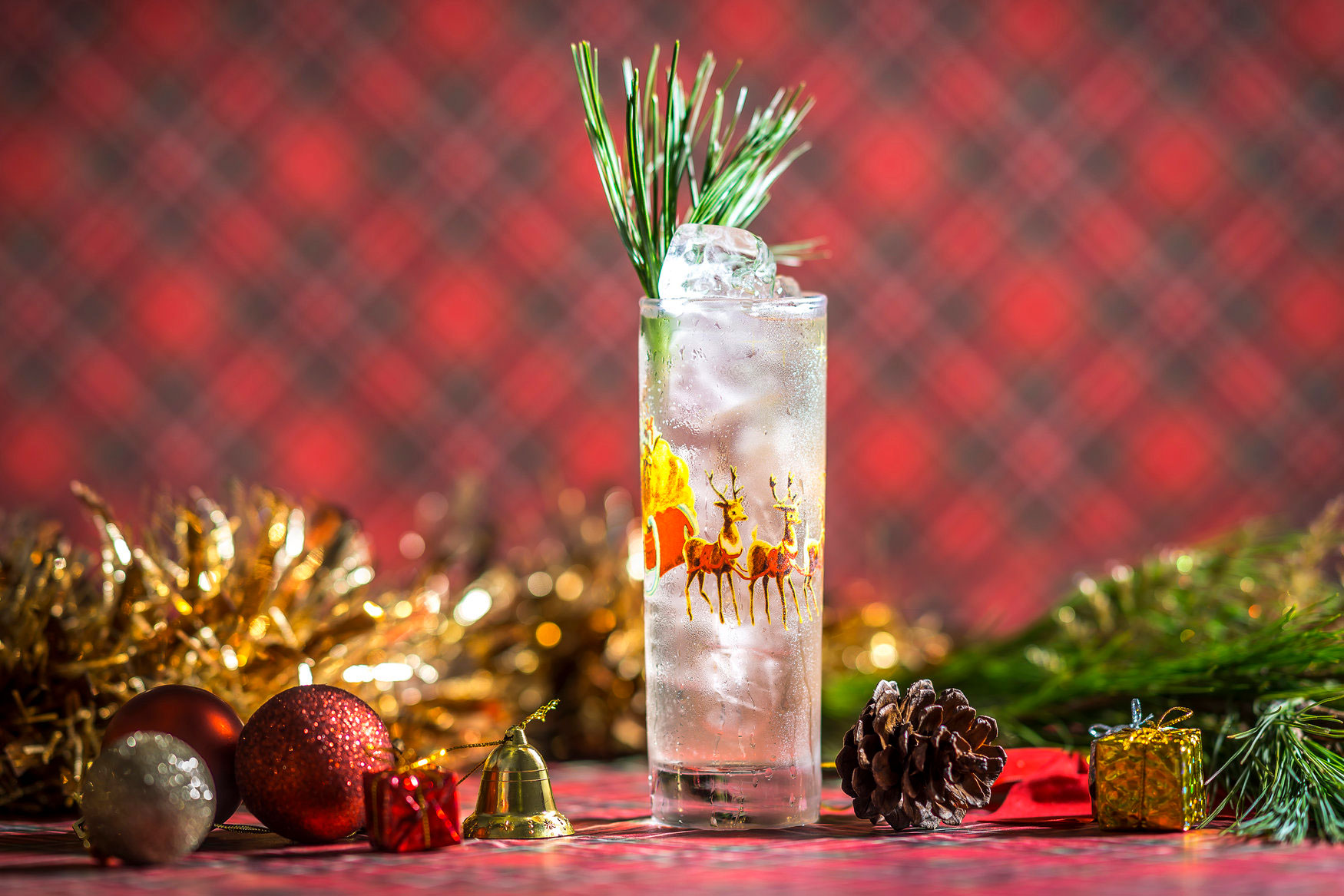 Photo Credit: Noah Fecks
Holly Jolly
1.5 oz. Gin
.5 oz. Pine Liqueur
.75 oz. Vanilla Syrup
.75 oz. Lime Juice
3 Mint
Top with soda
Glass: Miracle Collins Glass
Garnish: Pine needles
Method: Shake. Strain. Top with soda.